New Mixtape Available Now!
Marking the tenth anniverssary of Hurricane Katrina in New Orleans, Louisiana, we present the NEW Mixtape "Don't Shoot Tha Messenger" AVAILABLE FREE on AudioMack!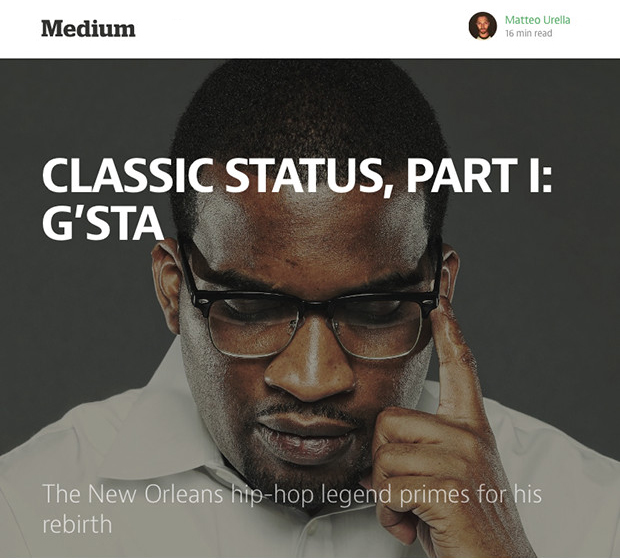 A Four-part In-Depth Interview on Medium
An excellent four- part article has been written on G'sta and So Stimulus Entertainment by Matteo Urella which is AVAILABLE NOW on Medium.com!
Y'all Know What Time It Is!
We are excited to announce our newest venture. So Stimulus Entertainment has teamed up with Modify Watches to create a special edition design with an interchangeable face that can be mixed and matched with any of 4 different matching strap colors! Don't be the only one left out and grab your piece of the limited edition pie. Click here and order from our store today!!